BT
No more deadspots!
With Whole Home Wi-Fi you can listen to your favourite music, watch your favourite films or TV shows, and play your favourite games in whichever room your choose. It's hard to know where we can watch, listen and play because of the Internet coverage in our homes dropping out in areas known as 'deadspots.' These three brilliant discs create a complete property-wide network that relieves this problem, so even when there are multiple devices connected to the Internet at one time – such as a laptop at the dining room table and a tablet in the living room – you'll all be connected to superfast and super-reliable broadband.
How does Whole Home Wi-Fi work?
The technical bit
Whole Home Wi-Fi is regarded as an "intelligent self-configuring wireless network." This means that the system knows exactly where you and your devices are, and when they should switch from one disc to another to provide the best and fastest Internet coverage. Each disc may be small in size but their built-in 2.4GHz and 5GHz antennas sure pack a mighty AC2500 wireless punch!
It just works…
Whole Home Wi-Fi uses the latest security standards to keep your home network safe from outside interference. With brand new technology, one touch software updates and an app to control it all from, this is Wi-Fi at its simplest. It's Wi-Fi that just works.
You're in control of your smart home with the Whole Home Wi-Fi app
The Whole Home Wi-Fi system from BT uses the latest security standards and software to keep your home networks safe from outside, unwanted interference. Utilising the latest technologies, you have the ability to control the whole system from the dedicated Whole Home Wi-Fi app – which even tells you where to position each of your discs for the best possible coverage, putting you in control.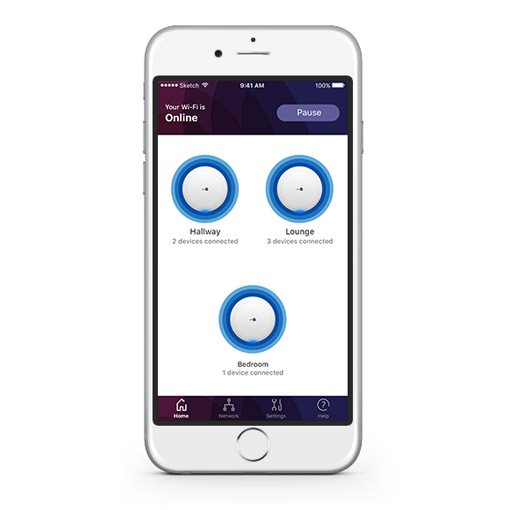 Whole Home Wi-Fi
Wherever you are in your home, Whole Home Wi-Fi puts what matters most at your fingertips. It brings super-fast, super-reliable Internet to every room. It talks to all your gadgets to make sure they're always connected to the fastest and strongest signal. And it's bristling with brilliant controls that put you in charge of a supercharged home network.
Works with Whole Home Wi-Fi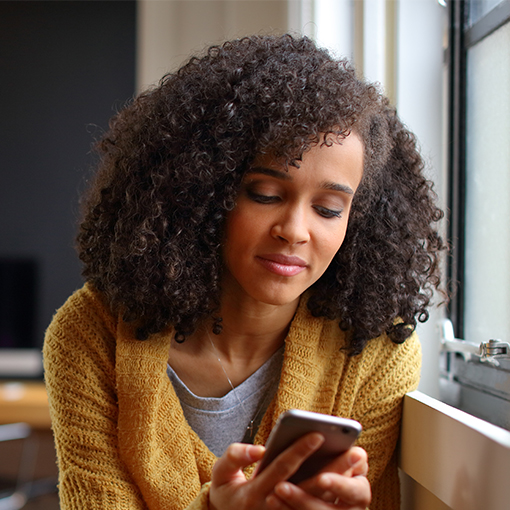 Need help with your smart products?
When you're given full control of your smart home products, it's sometimes hard to know what to do with them. Especially when it comes to knowing which ones work best together. We've featured common smart home scenarios that'll help you. Forget to lock the front door before you left home? Want to heat your home before you get there? Find which situations and products best suit you.
Learn more
---