BT
A brand you know and trust
BT has been at the heart of connecting people for decades. BT's Whole Home Wi-Fi and Smart Home Cam offer better connectivity, peace of mind and comfort at home – whether home or away – and they do it securely. BT takes security seriously, that's why the Smart Home Cam and Whole Home Wi-Fi come with encryption and a Secure Guest Network. Plus, for extra control over your devices, both products come with their easy-to-use smartphone apps so you're always in charge of your home. The way it should be.
Whole Home Wi-Fi

Smart Home Cam
Super-fast wi-fi for your smart home
Smart homes rely on a strong Internet connection for each of your devices to operate to their full potential. Whether it's a property-wide smart lighting or heating system, or an individual device like a smart speaker, they all rely on seamless and reliable wi-fi in order to act upon commands. BT's Whole Home Wi-Fi system uses the latest security standards and software to keep your home networks safe from outside, unwanted interference. Utilising the latest technologies, you have the ability to control the whole system from the dedicated Whole Home Wi-Fi app.
No more deadspots
With Whole Home Wi-Fi you can listen to your favourite music, watch your favourite films or TV shows, and play games in whichever room your choose. Plus, connect your It's hard to know where to watch, listen and play because of the Internet coverage in our homes dropping out in areas known as 'deadspots.' These three brilliant discs create a complete property-wide network that relieves this problem, so even when there are multiple devices connected to the Internet at one time, you'll all be connected to superfast and super-reliable broadband.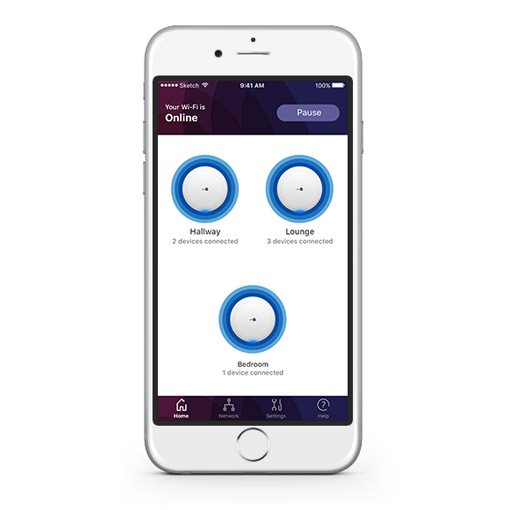 Wi-Fi that puts you in charge
Connect to smart devices

Your smart home devices need super-fast, reliable Wi-Fi to work

Pause the internet

Want to get the family down for dinner? Temporarily pause the internet with one tap.

Intelligent routing

Built-in wi-fi technology automatically connects your devices to the disc that'll give you the fastest and strongest signal as you move from room to room.

Simple set up

To get you started quickly, the Honeywell Home app will guide you through the simple set up, step-by-step. Also compatible with Android & iOS, the app puts you in charge of your T6 Smart Thermostat, so you're always in control of your home comforts.

Secure Guest Network

Create a separate network for guests and keep your home network secure. It's easy to share access details via the app, see which devices are connected and block any you don't recognise.
Peace of mind when you're away from home
The BT Smart Home Cam is integrated with a clever PIR sensor which detects motion and sends instant alerts to your smartphone via the app. The camera takes a snapshot each time it detects activity and saves it onto the cloud for 30 days for easy access. You can also watch the live video stream in HD and record directly to your smartphone or home cam SD card using the app (SD card not provided).
See them when they can't see you
Our Smart Home cam comes with advanced night vision with multiple IR sensors. Which means that you can get excellent quality night video streaming even in complete darkness. So you can see what your pets are up to when you are not around! Not only can you keep an eye on your home but you can also listen to live audio. With two way talk back you can check in on the family if they are home before you and see how their day was.
Peace of mind & full control
30 day free cloud storage

Automatically records motion detection snapshots to the cloud free of charge

Night vision feature

Watch over your home, even when its pitch black.

Alerts to your smartphone

Get alerts when motion's detected in the smartphone app so you never miss a moment.

HD video streaming

Clear 720p HD live video streaming straight to your smartphone.

Safe and secure

BT Smart Home Cam's live video stream is secured with AES 128 bit encryption.
Tired of losing an internet connection when watching your latest series on Netflix, or streaming your favourite music on Spotify? Get superfast, super-reliable broadband in every room in your house with BT Whole Home Wi-Fi. These three discs put what matters most at your fingertips, so you can control your smart home, gadgets and devices with ease and perfect connectivity. Whole Home Wi-Fi talks to each connected device to ensure that they're ready for use when you want them; download, stream and play whenever you like.
Save £30! Usually £199.99

Quicklinx:
CDXHWS00
| Mfr#:
088269
The new BT Smart Home Cam has 720p HD video streaming, 30 day free cloud storage, motion alerts and sensors, and more. The night vision feature means you can still see clearly, even in complete darkness, and the AES 128 bit encryption means your live video stream is secured. Record clips straight to your smartphone from the camera, and talk back to your family at home with two way audio. It's easy to set up and brings peace of mind at home.
Peace of mind when you're away from home

Quicklinx:
DQN6WS00
| Mfr#:
088438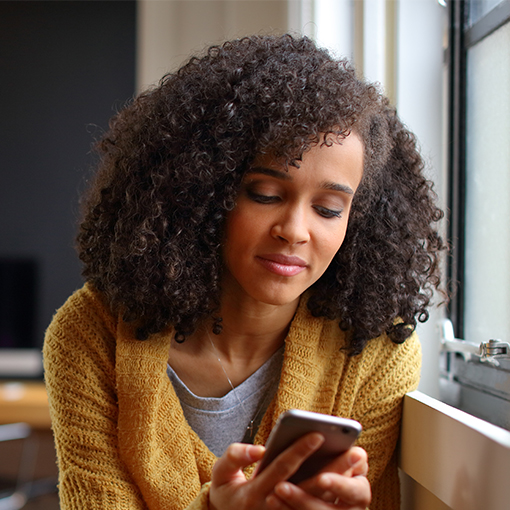 Need help with your smart products?
When you're given full control of your smart home products, it's sometimes hard to know what to do with them. Especially when it comes to knowing which ones work best together. We've featured common smart home scenarios that'll help you. Forget to lock the front door before you left home? Want to heat your home before you get there? Find which situations and products best suit you.
Learn more
---