BT
No more deadspots!
With Whole Home Wi-Fi you can have your favourite TV, films, music and games in any room you wish. Three brilliant discs create a complete Wi-Fi network – which means no more deadspots. Even when there are multiple devices connected you still won't lose speed, so you can have a laptop connected in the kitchen, games consol upstairs and a tablet in the lounge – and they'll all stay connected, all the time.
How does Whole Home Wi-Fi work?
The technical bit
Whole Home Wi-Fi is an "intelligent self-configuring wireless network". That means it knows where you and your devices are, and when to switch them from one disc to another to give you the strongest and fastest connection it can. The three discs might be small, but their four built-in 2.4GHz and 5GHz antennas pack a mighty AC2500 wireless punch.
It just works…
Whole Home Wi-Fi uses the latest security standards to keep your home network safe from outside interference. With brand new technology, one touch software updates and an app to control it all from, this is Wi-Fi at its simplest. It's Wi-Fi that just works.
You're in charge
First, the Whole Home Wi-Fi app tells you just where to put each disc for the best connection. Then once everything's working, it puts you in charge.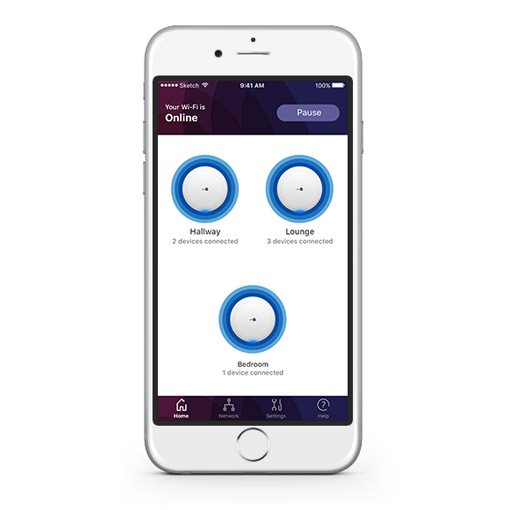 Whole Home Wi-Fi
Wherever you are in your home, Whole Home Wi-Fi puts what matters most at your fingertips. It brings super-fast, super-reliable Internet to every room. It talks to all your gadgets to make sure they're always connected to the fastest and strongest signal. And it's bristling with brilliant controls that put you in charge of a supercharged home network.
Works with Whole Home Wi-Fi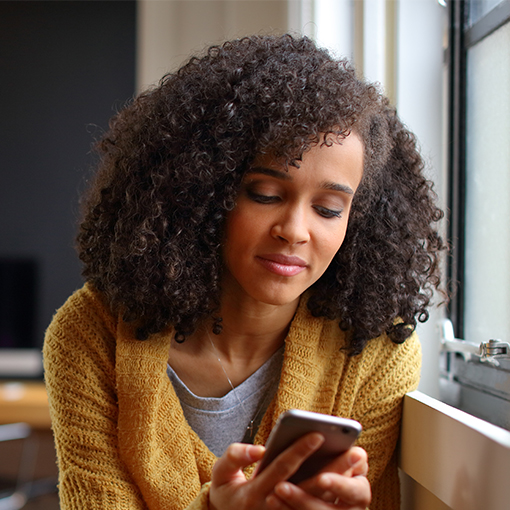 Need help with your smart products?
When you're given full control of your smart home products, it's sometimes hard to know what to do with them. Especially when it comes to knowing which ones work best together. We've featured common smart home scenarios that'll help you. Forget to lock the front door before you left home? Want to heat your home before you get there? Find which situations and products best suit you.
Learn more
---