Samsung SmartThings
About Samsung SmartThings
SmartThings is a platform for Smart Homes that uses Internet of Things (IoT) and allows you to control, automate and monitor your home environment by connecting all your smart devices to one central place. You can stay in control of your Smart Home via your smartphone or tablet, in conjunction with your SmartThings hub, app and compatible smart products. It's simple to set up and gives you peace of mind that everything's under your control.
What does SmartThings do?
SmartThings works with...
Samsung SmartThings works with a number of smart brands including Philips Hue, D-Link, Hive, Honeywell, Ring and Bose. It's never been easier to control your home appliances. SmartThings also works with popular virtual assistants like Amazon Alexa and Google Assistant. SmartThings is designed to make your devices work smarter, together.
If This Then That (IFTTT)
IFTTT lets you connect other services (channels) together, so when one action happens within one service, IFTTT triggers an action within another service. For example, say you're away and you're worried to leave your house empty. If your SmartThings motion sensor detects motion from anywhere, then you can set it to turn your Philips Hue lights on. The IFTTT action could startle whatever's causing motion. You can set IFTTT instructions for a range of compatible products.
SmartThings App
You can easily control all of your SmartThings enabled smart products on the go with the SmartThings app, available in the App Store, Google Play and Windows Store. From the app, you can receive alerts and notifications so you can keep an eye on what's important to you, trigger actions to happen throughout the day, and communicate within your home – even if you're not there. With just the tap of a finger, you can create the smart home you've always wanted.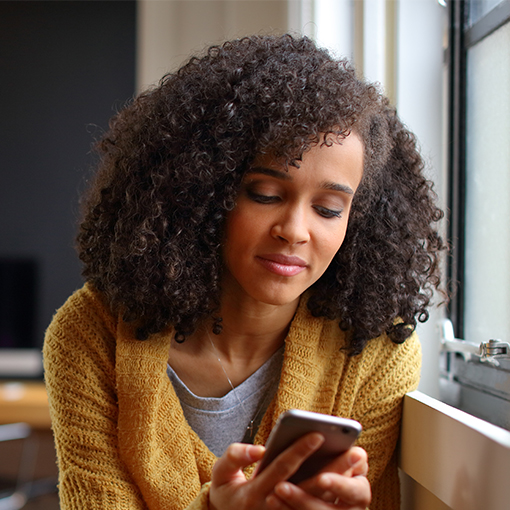 Need help with your smart products?
When you're given full control of your smart home products, it's sometimes hard to know what to do with them. Especially when it comes to knowing which ones work best together. We've featured common smart home scenarios that'll help you. Forget to lock the front door before you left home? Want to heat your home before you get there? Find which situations and products best suit you.
Learn more
---