Toshiba stands for quality, innovation and high expectations. Even today, we still enjoy living up to this inheritance and its uncompromisingly high standards. As far as we are concerned, "Leading innovation" does not mean simply following the crowd, but driving technical progress to be able to offer our customers high quality, innovative and affordable products.

The Toshiba Internal Hard Drives range now features 3.5" High Performance Desktop Drives, 2.5" Mobile Drives ideal for notebooks, and 2.5" Solid State Hybrid Drives offering SSD-like responsiveness with desktop drive capacities.
Toshiba's new product rating system
Toshiba's new product rating system means that storage products are clearly sorted according to performance criteria and features.
How much storage do you need?
Canvio Basics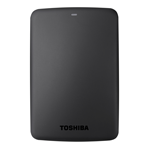 500GB-3TB
Matt black
USB 3.0 (2.0 compatible)
Canvio Connect II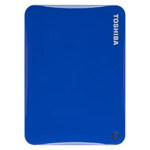 500GB-3TB
Piano gloss
USB 3.0 (2.0 compatible)
Mac compatible (via driver)
Auto backup software
Canvio for Desktop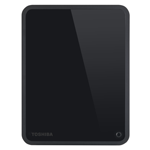 2TB-6TB
Piano gloss
USB 2.0
Mac compatible (via driver)
Auto backup software
Security lock slot
Canvio for Desktop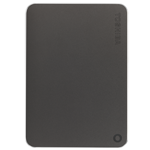 1TB-3TB
Stylish aluminium
USB 3.0 (2.0 compatible)
Mac compatible (via driver)
Auto backup software
Type C connector compatible
Password lock
Soft pouch