Scenarios
I want my lights to turn off when nobody's in the room
I'd like to set up routines with Amazon Alexa
I need extra coverage from my Whole Home Wi-Fi network
I'd like my lights to automatically switch on at the same time every day
I'd like to boil the kettle from upstairs while I'm getting ready
I'd like to connect my smart home devices to a super-fast home network
I only want to heat certain rooms in my home at a time
I'd like to control my lights via my smart speaker
I want to play music in different rooms at home
I want to see and hear my pet when I'm away or at work
We need a reliable smoke alarm at home that can trigger alerts
I want to save money on my heating bills
I'd like to return to a warm home when I get in from work
I don't know if I turned my hair straighteners off when I left home
I can't remember whether I locked the front door when I left home
I'm looking for a pay monthly plan for my smart home appliances
I'd like to connect my smart home devices to a super-fast Wi-Fi solution
I want my lights to turn on at home when the sun sets
I want to control my television using my voice
I want to answer my front door from my back garden using my smartphone
I want a door that knows when to lock itself
I'd like to connect my smart home devices to a super-fast Wi-Fi solution
When you bring smart home devices into your home, you want to connect them to the fastest and strongest signal so they work seamlessly with each other all the time. It's important to make sure this is done securely. As well as bring internet to your smart home devices, a reliable home network solution keeps the whole family entertained – whether playing games or watching their favourite films.
I need extra coverage from my Whole Home Wi-Fi network
So you're already connected to BT's Whole Home Wi-Fi network and you need extra coverage. Whether you're experiencing drop-outs or dead spots, you have unusually thick walls at home or you're trying to get a connection in the garden, we can help. Find out how you can extend the coverage from your Whole Home Wi-Fi Trio/Twin Pack even more.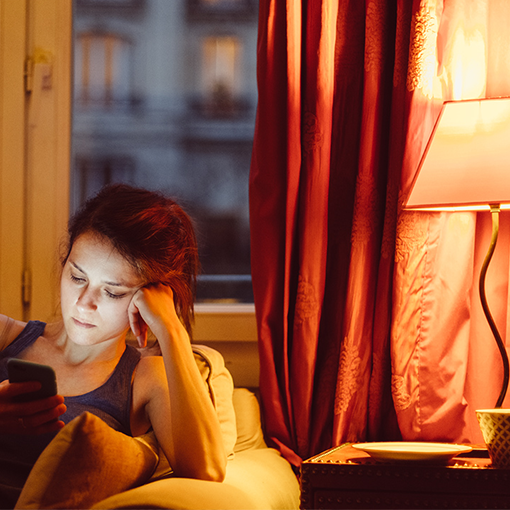 I want my lights to turn on at home when the sun sets
So, you'd like greater control over your lighting; whether it's setting timers or even adjusting the brightness of your bulbs. What if we told you that your home lighting can come on as soon as the sun sets – automatically! As well as turn the lights on automatically, smart lighting can save you money on your electricity bills, save energy and even give you peace of mind when you're away.
I'd like my lights to automatically switch on at the same time every day
Do you usually turn your porch lights on at the same time every evening? Or your back garden lights at night? With scheduling and timers, it just a lot got easier. You can control your smart lights via your smartphone so the same events happen every day, and fit into your routine. Your lights can turn on and off without you having to remember.
I'd like to boil the kettle from upstairs while I'm getting ready
Boiling the kettle from upstairs can save you time every morning, especially when it's a daily occurrence. It's not a lazy option – it's an efficient one. And if it can be done, then why not? Focus on getting ready, then start your day the right way.
I worry about the security of my home when I'm on holiday
Leaving your home during the holidays is always a scary thought. You're not sure whether your home will be safe, whether your belongings are secure, or even if you remembered to lock the doors and windows before you left. Luckily, smart security products give you peace of mind with smart home products that are accessible from anywhere in the world.
I only want to heat certain rooms in my home at a time
Leaving the heating on when you're not home wastes energy, money and is harmful to the environment. It's the same when you heat the whole house when you only want to heat one room. That's why it's good to have a smart thermostat you can control from anywhere and set timers to turn the thermostat on at different times.
I'd like to control my lights via my smart speaker
Smart lighting has revolutionised the way people bring light into their homes, especially with capabilities like setting timers, schedules, changing colours and hues. Now, you can control your smart lighting with your compatible smart speaker. You don't need to reach for your device or get up to switch them on. "Lights on please."
I want to play music in different rooms at home
Got your favourite song playing and don't want to leave the room until it's over? You can now play the same song on multiple speakers throughout your home so your music isn't interrupted. Your friends and family can join in the fun. Anyone in the home can cast music to your speakers using their own phones with no additional set up required.
I want to see and hear my pet when I'm away or at work
It's hard to leave your pet at home while you're away or at work. You always want to know what they're up to so you can make sure they're safe and happy. Luckily, with smart home products you can see, hear and speak to your pets from anywhere via your smartphone or tablet. Dog on the sofa? Make sure your pet is behaving and call out commands to them if they're not.
We need a reliable smoke alarm at home that can trigger alerts
Smoke alarms are arguably the most important piece of equipment in homes, and many people forget to test whether their smoke alarm is working. As well as detect smoke, imagine an alarm that tests for carbon monoxide? Carbon monoxide is poisonous, but you can't see it or smell it.
I want to save money on my heating bills
People often use or program their thermostat inefficiently, either overheating or heating when they're not at home. An intelligent thermostat that learns your heating behaviour, how long your home takes to heat, and takes into account the weather outside on top of knowing when you're home or away can save you and your family money.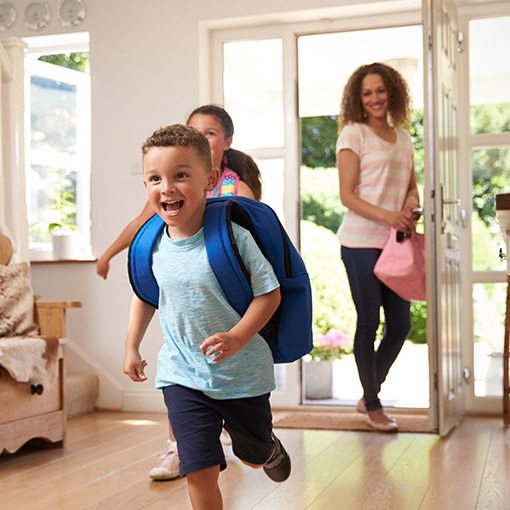 I'd like to return to a warm home when I get in from work
Returning to a cold house can be horrible – especially in winter. Most smart thermostats let you set timers, so the heating clicks on when you need it to. Don't know when you're returning? You can switch your thermostat on with geofencing that turns the thermostat on when you're nearly home.
I don't know if I turned my hair straighteners off before I left home
Thinking you've left your hair straighteners or the iron on is a scary thought, especially as these are potential fire hazards. But what do you do when you're miles away and can't make it home in time? Smart plugs allow you to prevent potential fires, straight from your smartphone.
I can't remember whether I locked the front door when I left home
There's no worse feeling than thinking you've left your front door unlocked, especially if you're nowhere near home. What if you could control your door lock from your smartphone or tablet? Now you can. Get peace of mind without the hassle and inconvenience of heading back home.
I'm looking for a pay monthly plan for my smart home appliances
Smart home ecosystems are rapidly growing and it can be hard to keep control of your devices all at once. It's all made easier with the ability to control your smart home devices from one trusty app in your smartphone. Pay monthly options take away the hassle of sourcing products individually, save you money and come with loads of extra services like extended warranties.
I want to control my television using my voice
So like many of us, you've got an Amazon Echo device at home and you'd like to know how to control your TV using Alexa. To do this, you'll need to pair your Amazon Fire TV and your Alexa-enabled Echo device in the app.
I'd like to set up routines with Amazon Alexa
You can set up routines with your Alexa-enabled devices which let you complete many tasks with a single voice command. By saying a phrase, Alexa can turn the lights off and turn the heating off at the same time.
I want to answer my front door from my back garden using my smartphone
Summer's finally here! The children are off school, you've been spending time with loved ones and enjoying sitting in the back garden, soaking up the sun. How many times have you missed the doorbell while in the back garden? Whether it's family or friends, a parcel delivery driver or neighbour, you never want to miss a visitor. To make sure you'll always receive alerts from your video doorbell to your smartphone, you need super-reliable Wi-Fi. We've got the answer…
I want a door that knows when to lock itself
It's easy to forget to lock the door behind you after you've taken the shopping in or pulled the bins round the front, but it's important to give yourself peace of mind that your home's safe – especially with the busy festive period looming. So, why not get a door that locks itself and save yourself the worrying?
I want my lights to turn off when nobody's in the room
Have you ever wanted a living room that goes to sleep when you do? Lighting that reacts to your movements and knows when nobody's there? Now you can. Control the lights from your smartphone or tablet from anywhere, or even using your voice if paired with an Amazon Echo or Google Home. Save energy and don't worry about whether you remembered to turn them on/ off.
BT Whole Home Wi-Fi – Twin/Trio
Our expert Charlotte says: "Whole Home Wi-Fi gives you 100% coverage in minutes. You really feel like you have full control of your home network, especially via the Whole Home Wi-Fi app. You can see who's online, set up bedroom controls and pause the internet. You can also set up secure guest networks for people who come to visit – before they ask for the Wi-Fi password! It's never been easier to connect all your smart home devices to one network. The beauty of the separate discs is that you can place them wherever you like around your home, for example, where you experience the most drop-outs. The Trio Pack is great for the average sized home, with 3-5 bedrooms, or if you live in a smaller home or flat, with 1-2 bedrooms, the Twin Pack is for you."
BT Whole Home Wi-Fi – Add on disc
Our expert Charlotte says: "BT's Whole Home Wi-Fi solution brings fast and reliable internet to your devices at home. The separate discs are placed throughout your home to eliminate dead spots and they connect you to the strongest signal. The Add-on disc for Whole Home Wi-Fi only works with an existing Whole Home Wi-Fi set up, and can easily be added in the app. It takes a matter of minutes. With the extra coverage, you can have your favourite TV, films, music and games playing in any room you wish. Your devices stay connected, all the time."
TP-LINK Smart Plugs & Bulb
Our expert Meg says: "With TP-LINK's smart plugs and bulb, you can turn your lights on remotely from your smartphone – literally from anywhere you have an internet connection – whether at home or in the office. My favourite feature is that you can set the lights to come on within 15 minutes of the sun setting using the Kasa app and IFTTT (If This Then That). It takes minutes to set up. You can also set timers and schedules for your lights to turn on, so your bedside lamp comes on at the same time every morning – much better than an alarm! Nights are getting brighter and I find that using timers really helps save energy, money and I only really use lights at home when I need to."
Philips Hue Starter Kit
Our expert Dunc says: "The days of setting those old plug-socket timers before you leave the house are over. The Philips Hue Starter Kit lets you experience peace of mind by controlling your lights from wherever you are. For your lights to come on at the same time every day, you can set light schedules in the Philips Hue app with a pre-set time, so the lights are on when you get home. You can even set rooms to light up at different times and let the lights turn off gradually during the night, so you never have to worry whether you've left any on. The Starter Kit always remembers when I don't, which is really handy. I'm excited to add more bulbs over time."
TP-LINK Wi-Fi Smart Plugs
Our expert Rob says: "The TP-Link Smart Plugs (pack of 2) are great for saving energy around the house. You can actually set timers and control power sockets using your smartphone or tablet, meaning you can boil the kettle from upstairs. Just turn the smart plug off and set the kettle to 'on' position, so when you turn the plug back on via your smartphone, the kettle boils itself. You can control other devices connected to them as well, wherever you have Internet, using the free Kasa app. It definitely saves me time in the morning. They also work with Amazon Alexa and Google Assistant."
Canary All-in-One Home Security
Our expert Lisa says: "The Canary all-in-one security solution comes with an HD camera, 90 decibel siren, and air monitor. You're always alerted when something goes wrong or when the air quality is bad. The video and audio footage is remarkable. The viewing radius makes sure your living room, nursery, kitchen or basement is entirely visible with superb clarity. It's built to learn from your environment sends intelligent alerts with HD video and audio directly to your smartphone - that way you'll enjoy your holiday knowing everything is how you left it. It's great for peace of mind."
Energenie Mi Home Heating Pack
Our expert Chris says: "The Energenie Mi Home heating starter pack can save a lot of energy and cut down on costs. With the Starter Pack, you can control each radiator or room individually, rather than heating your whole house from a single thermostat. This is really helpful for when it's only me in the house. That means you only need heat the rooms that are in use. The radiator valves can be used with programs, which let you set certain radiator valves to a specific temperature and at specific time on your settings in the app."
Google Home & Philips Hue
Our expert Verity says: "Google Assistant (Google Home's voice assistant) and Philips Hue work together to let you control your smart lights via your smart speaker. After pairing them, just say "OK Google, turn on the lights." You can turn the lights on or off with your voice, ask Google if you've left the lights on in the kitchen, set timers, change colours, adjust dimming, plus loads more. It's simple and convenient – and is a really cool addition to your smart home. You can add more and more Hue bulbs to your ecosystem over time and your speaker will recognise them - I can't wait to add more."
Google Chromecast Audio
Our expert Sam says: "You can easily stream your favourite music through Wi-Fi with the Google Chromecast Audio. It's a small device that streams content straight from your smart speaker - including music and YouTube videos. Tap the Cast button from different music apps on your smart device, or use your voice to Cast. You can search, play, pause, queue songs and adjust volume from your smart device whenever you need to. My favourite feature is 'multi-room', which lets you group Chromecast Audio devices together so you can listen to the same song on multiple speakers at home. Another cool feature is that you can answer calls, go online, or leave the room without interrupting the music."
Nest Indoor Security Camera
Our expert Chris says: "I work late nights sometimes and hate the thought of leaving my dog on his own at home without being able to play with him. The Nest Cam has really helped make it feel like I'm there at home. Nest Cam plugs into power so you never worry about dead batteries which really gives me peace of mind, and with the Nest Aware subscription the camera continuously records 24/7. It looks for motion and listens for odd sounds, like the sound of a window breaking, and if it thinks something's up, it'll send a phone alert or an email with an image from the event. There's a built-in speaker and mic, so you can hear what's happening at home. Or in my case, tell the dog to get off the sofa!"
Nest Protect Smoke & CO Alarm
Our expert Verity says: "We'd had our smoke alarm for ages and I always forgot to check whether the batteries were still working – which is really bad because I have a family and it should be a priority. Nest Protect actually tests itself and alerts me to any smoke or carbon monoxide (CO) with notifications straight to my smartphone. If there's a problem the alarm goes off and it tells me what/where the problem is. The CO sensor keeps working for up to 10 years – it's amazing to know I can rely on it. Plus, at night you won't be woken up by sounds from the alarm because it checks itself as the lights go out."
Nest Learning Thermostat (3rd Gen)
Our expert Vanessa says: "The Nest Learning Thermostat can really help you save money on your heating bills. My favourite feature is the fact that the Nest thermostat learns the temperature you like, then programs itself. And now it even controls your hot water tank. It uses built-in sensors to make sure no one's home and it knows how long it takes to heat your home, so you're comfortable when you get there. When you leave, it turns itself down so you save energy (and money)! Even better, you can check your energy history with the Nest app to see how much you've saved. It really blends in with the décor at home as it comes in a variety of colours; plus its slimmer, sleeker and has a bigger display than before. You can see the temperature you've set from across the room!"
Hive Smart Thermostat
Our expert Michelle says: "The Hive Active Heating Smart Thermostat is really easy to use and lets you take control of your heating anytime, anywhere. One of the really good things about this product is that it's a beautiful design with clever controls and easy to use features. Plus, it's likely to work with your existing heating system. And because you'll never need to heat an empty home again, you could save up to £130 a year on your heating bills. Geolocation alerts you when you've left the heating on and you're away from home, or when you're coming back and the temperature's set lower than you'd like. You'll find Geolocation in the menu in the latest version of the Hive app."
TP Link Wi-Fi Smart Plug
Our expert Alex says: "The TP Link Wi-Fi Smart Plug is really easy to set up, and makes it even easier to manage your household electronic devices anywhere in the world with a tap of your smartphone. Thinking you've left the straighteners on is a horrible feeling. The Smart Plug gives you peace of mind with the countdown timer feature, which automatically switches off running household appliances if you have set a time limit before. You can pair the Smart Plugs with Amazon Echo for voice control. And the free Kasa app lets you run them from your compatible Android or iOS smartphone."
Yale Smart Door Lock
Our expert Gill says: "With the Yale smart lock, there's no need to worry whether you've left the door unlocked, or if you're stuck at work with friends on your doorstep. You can control who and when people have access to your home. You can control, configure and unlock your smart lock via your smartphone, all via Yale's secure Bluetooth App. I like that you don't need to use keys. You can open your smart lock via your smartphone, Key Card or Key Tag instead. Another great feature is that it's designed for easy installation."
Hive Welcome Home Plan
Our expert Gill says: "Whether you're out late or having a cosy night in at home, Hive's Welcome Home Plan gets your home just how you like it – from lighting, to appliances. It's got everything you need to control your Hive devices from anywhere in the smartphone app. Hive's pay monthly plan includes the Hive Hub, 2x Hive Active Light bulbs, 1x Hive Motion Sensor and 1x Hive Active Plug – as well as Hive Live which gives you an ongoing warranty on your Hive products! Hive's products are really easy to install, and you can do it in minutes without the need for professional installation. I love the feeling of being in control of my home."
Hive Welcome Home Plan
Find out more
Amazon Fire TV & Amazon Echo
Our expert Ann says: "It's really easy to pair your Alexa-enabled devices to Fire TV in the app on your smartphone or tablet. Once they're paired, you can start asking Alexa to play your movies and shows. You can ask Alexa loads of things; like to load Fire TV, play or search for a movie or a TV show, search within apps and control playback. I really like being able to just sit on the sofa and ask Alexa what I want to do, and Alexa complete the action. It's especially good after a long day!"
Amazon Echo Family
Our expert Sam says: "You can set up routines in your home on smart devices such as plugs, switches, lightbulbs, and door locks through the Alexa app. Then you can customise commands and routines to fit your schedule and lifestyle. Say you want your alarm to go off and the lights to come on at the same time, just set up a phrase such as 'good morning' and Alexa will make the routine happen. Routines are really convenient for when you're busy, or even when you're tired and need extra help around the house."
Visit the Amazon Echo store
Shop now
Ring Video Doorbell 2 & Whole Home Wi-Fi
Our expert Chris says: "With the Ring Video Doorbell, I can always keep eye on who's at my front door, whether I'm at home or in the office. Especially now it's summer, I've been sitting in the garden more and found that I kept missing people. My Ring doorbell works seamlessly with my BT Whole Home Wi-Fi and allows alerts to come through to my smartphone, even when I'm in the garden. Just place one of the three Wi-Fi discs close to the back door and one near the doorbell, so the devices talk to each other. It's so easy."
Ring Video Doorbell & Whole Home Wi-Fi Bundle
Shop now
SmartThings Motion Sensor
& Yale Smart Lock
Our expert Michelle says: "I'd realised that I, like many people, stayed in my house all day and night without locking the front door – and when you think about it it's actually quite scary! I've put a SmartThings Multipurpose Sensor on my front door and it activates my Yale Conexis lock when it's been closed for a few minutes so I don't have to think whether I remembered to lock it! They're linked to my smartphone and I control them in the SmartThings app. I've also set up 'scenes' so when I open the door, the light comes on. It's all really handy when I'm stumbling in with my shopping, as well as for security reasons of course!"
Samsung SmartThings & Philips Hue Bundle
Our expert Michelle says: "I've got a busy family and there's nothing more annoying than people leaving lights on when they're not in the room! I've connected my Philips Hue lights to my SmartThings hub and motion sensor which means my lights go out when nobody's in the room. I've got total control over my lights via my phone and smart speaker – it's simple, easy and convenient – plus it was so easy to set up! It's also handy to make sure your lights turn on when you get into the house, especially when fumbling around with the shopping!"
Samsung SmartThings & Philips Hue Bundle
Shop now
---