Nest
Meet Nest...
Nest is a leader in home automation. Nest designs and manufactures smart thermostats, smart cameras and smoke alarms. You'll find that Nest's smart home range works with most smartphones, so you can control the heating, cameras and lighting in your home straight from your personal device. Receive notifications, reports and readings about the temperature and energy usage in your home. Plus, keep an eye on it from anywhere. Nest smart products program themselves to you and fit right in to your home.
Your home in your hand
Nest's smart home products enhance the way you live and communicate within your home. The Nest thermostat keeps your house warm for you. You can set your devices to Google Home and control them with your voice commands - "OK Google, set the temperature to 20 degrees." You can also connect your Nest thermostat, cam and smoke alarm or carbon monoxide detector to your smartphone. When motion, smoke or carbon monoxide is detected, you'll be alerted and can access the app to control them. Nest's cam and alarm systems let you know immediately when and where there's a problem. They speak to you. "Emergency, there's smoke in the living room."
How it works
Nest works with smartphones or tablets via the Nest app, and smart light bulbs, smart speakers and fitness trackers. Nest's smart home products come with a simple and secure setup. To start, all you need is a Nest Thermostat, Nest Protect or Nest Cam. As soon as you add another product, like a Philips Hue light bulb, they'll start to notice each other, learn from each other and help you out – all on their own. The Nest app gives you insights as well as data, so you can actually see the changes you need to make in your home, i.e. where you use the most energy.
If it works with Nest, it just works
Once you connect a product to Nest, it automatically starts doing things for you without having to program it. If your product is compatible with Nest, you'll see the 'Works with Nest' logo on the packaging. Nest puts you in control and is compatible with brands like LIFX, WeMo, Philips Hue and Energenie. Nest also connects to your Google Home or Amazon Alexa smart speaker so you can adjust the temparature with just a voice command. Create the protected home you desire with Nest and connect to your favourite apps with IFTTT.
Nest Learning Thermostat - White
The 3rd generation Nest Learning Thermostat is slimmer, sleeker and even more beautiful. With a bigger, sharper display and far sight, you can see the time or the temperature you've set from across the room. And now it even controls your hot water tank. The Nest thermostat learns the temperature you like, then programs itself. It uses built-in sensors to confirm no one's home and it knows how long it takes to heat your home so you're comfortable when you get there. When you leave, it turns itself down so you save energy. And you can check your energy history with the Nest app to see how much you've saved.
Nest Hello Video Doorbell
Nest Protect Smoke and CO Alarm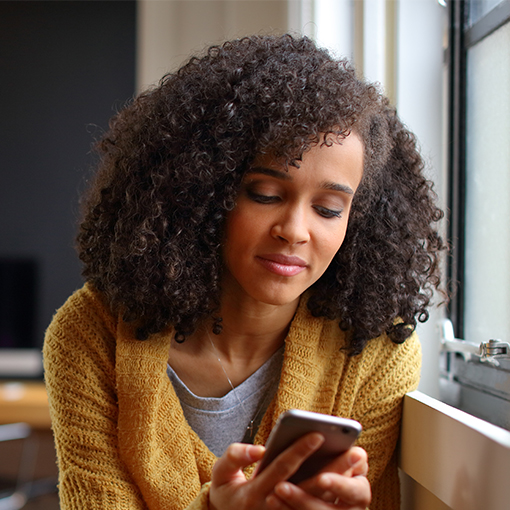 Need help with your smart products?
When you're given full control of your smart home products, it's sometimes hard to know what to do with them. Especially when it comes to knowing which ones work best together. We've featured common smart home scenarios that'll help you. Forget to lock the front door before you left home? Want to heat your home before you get there? Find which situations and products best suit you.
Learn more
---