Google Assistant
What is Google Assistant?
"OK Google, what do you do?"
Google Home houses the intelligent voice assistant aptly named Google Assistant, capable of answering all kinds of questions and performing a variety of tasks relating to your smart home systems and devices. Google Assistant is prompted by users saying "OK Google…" followed by their question or command. Set up new users straight away and Google Home will be able to learn about, understand and recognise each user by their voice for a more intuitive and personal experience.
What can Google Assistant do?
"OK Google, which products and systems do you work with?"
Google Home is compatible with a variety of the most popular and widely used websites, systems and services; as well as smart home products. Want to listen to your favourite music? Google Assistant allows you to stream music from Google Play Music, Spotify and more. Fancy watching a film, or the latest episode of your favourite TV show? Just ask your virtual assistant to play the new episode or start the film on Netflix. Get updates on the latest local, national and international news from major media outlets – or find out how your sports team is getting on with real-time score updates and reports.
"OK Google, set the thermostat to 20 degrees"
Google Home has built-in support to help you automate your smart home systems. Set up commands to your Google Assistant in order to control each of your appliances and systems without getting up. Control smart lighting, heating and security from other leading brands such as the Philips Hue wireless lighting system and Nest smart heating to change the lighting to suit your mood or adjust the temperature to keep your home warm. Google Assistant can also keep you up-to-date with events in your calendar and any reminders, such as to buy a birthday card for your Aunt. It even adds items on to your shopping list.
"OK Google, what are you made up of?"
Google Home is a lightweight smart speaker weighing just 480g and standing 143mm tall; meaning it's compact enough to place anywhere in your home. Google Home is enclosed within a stylish, modular cylindrical body with LEDs located on the top that light up when the speaker is working. The top of your Google Home device is a capacitive touch panel which can be used to stop or start music and to control the volume. You can also customise the look of your smart speaker by adding a new base.
Google Home Smart Speaker
Help is here. Meet Google Home. Get hands-free help from the Google Assistant. Google Home gives you the power of Google, with sound that will fill your room. It keeps you informed and up to date with instant news, weather, & commute updates without lifting a finger. Start your smart home. Google Home is always improving with seamless connections to the latest compatible smart lights and thermostats. Control it via the app on your phone or tablet and prompt the device by saying "OK Google…".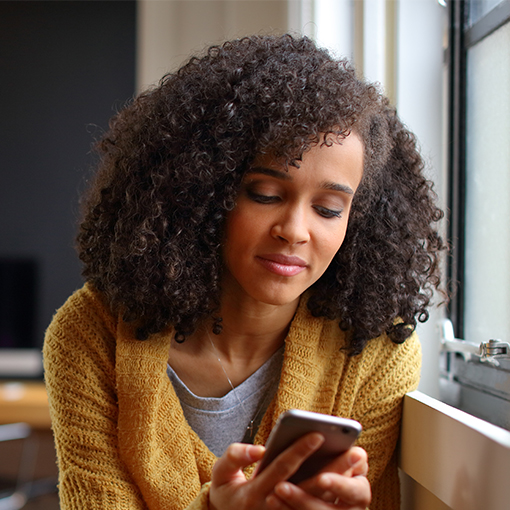 Need help with your smart products?
When you're given full control of your smart home products, it's sometimes hard to know what to do with them. Especially when it comes to knowing which ones work best together. We've featured common smart home scenarios that'll help you. Forget to lock the front door before you left home? Want to heat your home before you get there? Find which situations and products best suit you.
Learn more
---