Amazon Alexa
"It's nice to meet you, Alexa"
Alexa is Amazon's intelligent personal voice assistant who follows commands based on what you ask her, prompted by you saying her name. Alexa is alive in the Amazon Echo and Amazon Dot speakers created by Amazon. Alexa works with all sorts of services; from smartphones and tablets, to smart light bulbs and music services. She's a good listener and loves answering questions. The more you use Alexa, the more the speaker adapts to your speech patterns, vocabulary and personal preferences.
"Alexa, what's the weather forecast for today?"
Alexa's there to save people time. She answers questions ranging from "What's the weather forecast?" to "How many teaspoons are in a tablespoon?" Say you're cooking and your hands are dirty, but you need hands-free convenience. You can just ask her a question by prompting her with "Alexa". As well as answer questions, Amazon Echo and Dot allows Alexa to sync and play music from Amazon Music and Spotify just by using your voice - "Alexa, play my Rock playlist." You can also connect your smart device via Bluetooth and stream music that way.
"Alexa, lights out please…"
As well as answer questions and teach you numerous things, Alexa can also control smart lighting systems, smart switches, smart thermostats and more. Alexa is compatible with connected devices from smart brands including WeMo, TP-Link, Philips Hue, Hive, Nest and tado°, amongst others. Alexa can switch on the lamp to save you getting out out of bed, turn up the thermostat while you're reading in your favourite chair, or dim the lights from the couch while you watch a film — all without you lifting a finger.
"Alexa, tell us what you're made of…"
Designed with noise-cancelling technology and boasting an array of seven microphones using beam-forming technology, Alexa can hear you ask a question from any direction, even from the opposite end of the room. With far-field voice recognition, Alexa can hear your voice clearly; even in noisy environments or while music is playing. Alexa's always getting smarter. She updates through the cloud automatically and is continually learning by adding new features and skills.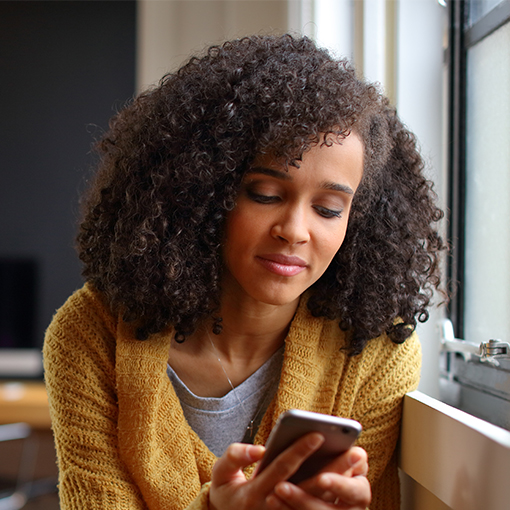 Need help with your smart products?
When you're given full control of your smart home products, it's sometimes hard to know what to do with them. Especially when it comes to knowing which ones work best together. We've featured common smart home scenarios that'll help you. Forget to lock the front door before you left home? Want to heat your home before you get there? Find which situations and products best suit you.
Learn more
Alexa - Compatible Smart Home Devices
It's safe to say that the Amazon Echo has done pretty well for itself since its release earlier in 2017. The voice-controlled smart speaker utilises Amazon's personal assistant, Alexa, to work with and speak to homeowners in order to perform a variety of commands and to answer questions such as "what is the forecast for today."
Learn more
Amazon Echo - Our Guide to the Ultimate Smart Home Accessory
Everyone loves new and innovative gadgets designed to change the way we do things and how we live our lives. Everything these days needs to be "smart" whether it's a phone, your lights or even your fridge that understands when you're low on certain items and orders new stock for you.
Learn more
---