Hue
Turn on living
Philips Hue is far more than just a lighting system, it's about what you can imagine. Wake up to soft sunlight every day with the pre-set system ready to bring you slowly out of a good night's sleep. You can transform children's bedrooms into another world at story-time and ensure you've got the perfect lighting for the blockbuster film you're desperate to watch. You can even set your lights to come on at a certain time of day to give the impression someone's home. Philips Hue light bulbs can be programmed to come on in specific rooms at specific times, helping to deter thieves; and they can be switched off from your desk at work - saving energy and money.
How does Philips Hue wireless lighting work?
Smart light bulbs
Wireless LED light bulbs bring the Hue system to life in all shades of white and every colour in the spectrum, enabling you to create the perfect ambience for every occasion. Available in both E27 and GU10 fittings; Philips Hue smart bulbs have the ability to pulse, flash and dim making them ideal for parties and special occasions. For something a little different, why not try LivingColours Bloom, Iris and Light Strips?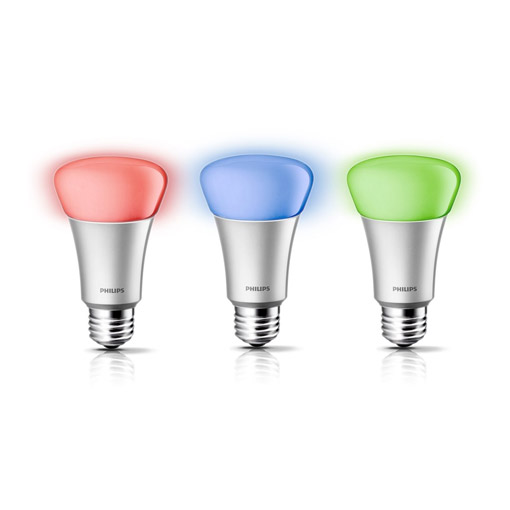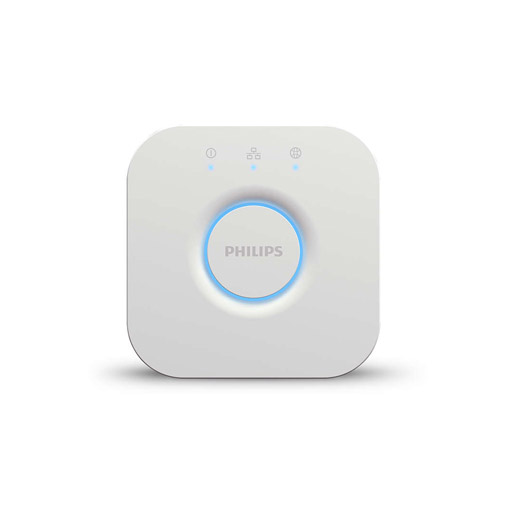 The hub
The bridge is the heart of the whole smart lighting system – it's literally a bridge, forming the connection between your app and the smart light bulbs. Linked to your home Wi-Fi connection via a router, homeowners can connect as many as 50 individually controlled light bulbs at a time - not to mention a number of other Philips Hue accessories such as the Hue Tap. The bridge also connects your smart lighting system to the wider world, enabling you to control your lights remotely from your desk, the shops or even when abroad.
The app
The key to the whole Philips Hue smart lighting system is in the palm of your hand. Use the app to adjust the colour of individual light bulbs or the whole room depending on your setup; as well as brightness, functions and everything inbetween. Find the right shade of light to suit your mood or the perfect tone to match the occasion. You can even match a specific colour in your home - on a photo or from an item of clothing for instance - and recreate it in your room.
Philips Hue White and Color Ambiance Starter Kit
The Philips Hue White and Color Ambiance Starter Kit lets you create your own lighting environment at home using your Apple iOS/ Android device. Simply download the Philips Hue app and create customised white and coloured light settings that match your activity or mood. This starter kit contains three Hue light bulbs and the Hue bridge.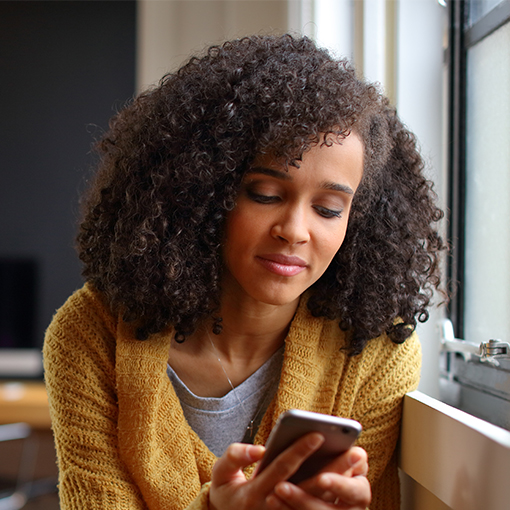 Need help with your smart products?
When you're given full control of your smart home products, it's sometimes hard to know what to do with them. Especially when it comes to knowing which ones work best together. We've featured common smart home scenarios that'll help you. Forget to lock the front door before you left home? Want to heat your home before you get there? Find which situations and products best suit you.
Learn more
---