Hive
Bring your home to life
Hive are the UK's leading smart home provider, and they're growing all the time. Hive's family of smart products and services keep your home connected. It means more time enjoying, and less time planning. Hive's smart products include smart thermostats, smart cameras and smart light bulbs. Hive's wireless smart products let you control your home from your smartphone, tablet or laptop – anytime, anywhere. They're designed to help you make the most of life.
Truly connected home experience
The Hive family of home services and smart products is designed to help you make the most of life. Their growing collection adapts to your lifestyle, not the other way round. Hive's smart products are beautifully designed, easy to use and really simple to set up. For a smarter, truly connected home experience, you can set Hive's products up to work together with Hive Actions. Make your life easier and more enjoyable.
Hive's award winning app
The Hive app puts your home in your hand. It makes looking after your home incredibly easy, so you can spend more time doing the things you love. Turn your heating on or off, up or down. Turn your hot water on or off, and boost your hot water. Hive reminds you to turn your heating on before you get home when you're nearby, or if you've left it on. Set schedules, use holiday mode so no energy is wasted while you're away. All possible in the Hive app.
Hive Active Heating - Smart Thermostat
The Hive Active Heating Smart Thermostat allows you to easily take control of your heating anytime, anywhere. The next generation Hive brings you a beautiful design, intuitive control and easy to use features. It also works with your existing heating system. And because you'll never need to heat an empty home again, you could save up to £130 a year on your heating bills.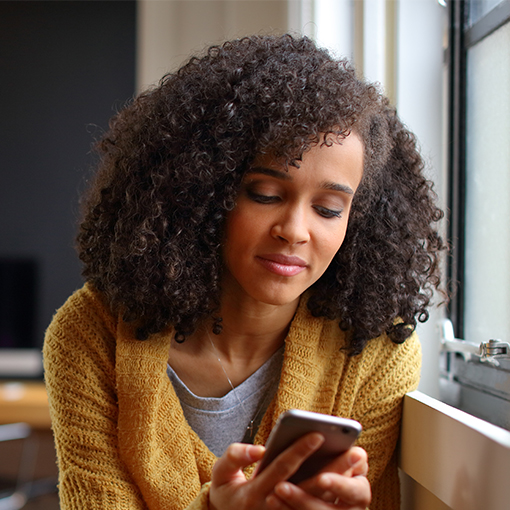 Need help with your smart products?
When you're given full control of your smart home products, it's sometimes hard to know what to do with them. Especially when it comes to knowing which ones work best together. We've featured common smart home scenarios that'll help you with you. Forget to lock the front door before you left home? Want to heat your home before you get there? Find which situations and products best suit you.
Learn more
---