Key benefits
Excellent sound quality
Easy set up
Record up to 30 minutes of messages
Save up to 200 contacts
Handsfree speaker
Redial any of the last 30 calls you made
Adjust the volume if the caller is too quiet (or too loud)
See who's calling before you pick up
1.8 inch monochrome screen
Auto-share contacts between handsets
Shareholder Exclusive: Save £30! Usually £99.99

Quicklinx:
D9R6M100
| Mfr#:
090640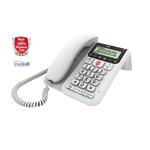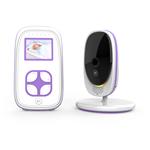 Internet from the loft to the cellar. And in every room between.
Staying glued to that box set season finale from living room to bath. Video calling your family on the other side of the world. Changing a fuse, with a YouTube tutorial guiding the way beside you. Sifting through boxes of memories in the loft, to the soundtrack of your teens.
Shareholder Exclusive: Save £40! Usually £189!

Quicklinx:
CDXHM100
| Mfr#:
088269
BT Whole Home Wi-Fi
£149.00
Bigger Home? Get the Add-on disc for Whole Home Wi-Fi & Save!
Hive Range - Save up to 25%
The Zone V software makes your smartphone easy to read and simple to use. It makes text larger and clearer, makes menus easier and offers three colour schemes optimised for contrast and clarity. Built-in vibration feedback also confirms when you've selected something. The V Software simplifies the smartphone without compromising on technology. Available on Android 5.1.1 and above
Shareholder Exclusive: Save £15! Usually £39.99

Quicklinx:
D3V2M100
| Mfr#:
500-005-001-Y1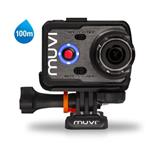 The design of ASUS ZenPad 10 carries modern influences and a simple, clean look that gives it a universal and stylish appeal. These elements are inspired by Zen design philosophy of balancing beauty and strength. With its clean lines, unique design, and elegant leather patterning, ASUS ZenPad 10 has refined, luxurious styling that fits any setting. ASUS ZenPad 10's PixelMaster camera captures memorable moments. PixelMaster camera comes with perfect technology that combines software and optical design to deliver incredible images.
Shareholder Exclusive: Save £60! Usually £199.99

Quicklinx:
DB6ZM100
| Mfr#:
Z300M-6L022A
Control devices connected to the Smart Plug wherever you have Internet using the free Kasa app on your smartphone. Schedule the Smart Plug to automatically power electronics on and off as needed, like setting the bundled smart bulb to come on at dusk or turn off at sunrise. Turn your devices on and off at different times to give the appearance that someone is home and pair to Amazon Alexa or Google Assistant to enable voice control.
Shareholder Offer, Usually £54.99!

Quicklinx:
D8CHM100
| Mfr#:
HS100 KIT
TP LINK HS100 Wi-Fi Smart Plug - Pack of 2 - Works with Amazon Alexa and Google Assistant
£39.99
Get started with this TP Link Starter Bundle - Two Smart Plugs and a Smart Bulb!